Meet the Team
Meeral Amarsee – Clinic Team Leader & Senior Speech Pathologist
Meeral is our fabulous Clinic Team Leader! She is here to support you in your experiences with Achieve Therapy, making sure you achieve your goals.  We are passionate about evidence-based practice and lifelong learning. Meeral works with each team member to ensure we provide services that are best practice.  She joined Achieve Therapy in February 2020 to lead our growing speech pathology team and as a senior speech pathologist, taking on the Clinic Team Leader role in January 2021.  She has over 9 years of experience, including leadership roles. She is a highly skilled therapist who has completed certificate III in Auslan.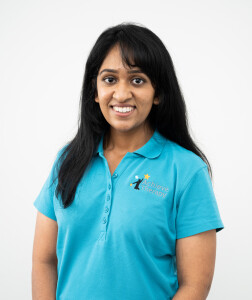 Hannah Jesudas – Speech Pathologist
Hannah joined Achieve Therapy in October 2019.  She loves working with children and is dedicated to building a strong connection in order to make positive improvements. Hannah enjoys working with a range of communication difficulties and is looking forward to continuing her career as a super speechie!  Hannah is fluent in English and Tamil.
Caroline Tran – Speech Pathologist
Caroline is an English and Vietnamese speaking speech pathologist with a dedication and passion for working with families.  She engages easily with all children and works hard to ensure that families are provided the best service. Caroline loves to create new activities and find different resources to engage children in their therapy.
Renee Mapstone – Speech Pathologist
Renee graduated from the University of Sydney with a Masters's in Speech Pathology.  Renee loves supporting children with a range of communication difficulties and supporting families to help their child achieve their goals.   Renee brings great life experience as she has lived overseas, completed two university degrees, and enjoys a range of challenging hobbies (including ice-skating!).  
Lydia Conti – Speech Pathologist
Lydia joined Achieve Therapy in December 2020. Lydia loves empowering children to be confident and independent communicators. She is passionate about focusing on children's strengths to ensure they achieve success in a fun and engaging way. Lydia graduated from the University of Sydney with a Masters's in Speech Pathology. She has also completed a degree in Medical Science with First Class Honours.
Alice Apalakis – Speech Pathologist
Alice joined Achieve Therapy in January 2021 and is excited to support people of all ages and stages in their communication journey.  She works with Achieve Therapy focusing on children and teenagers, and with Concentric Rehabilitation (BellaVista) focusing on clients across the lifespan (children to adults).  Alice loves to learn and continuously works on making sure your sessions are enjoyable, targeted, and great learning opportunities.     
Valerie Lim – Occupational Therapist
Valerie brings dedication, care, and love to support children to live their lives with meaning! Her sessions are filled with well-thought, goal-oriented and collaborative ideas to engage children in meeting their functional goals while having fun. Valerie graduated from the University of Sydney with a First Class in her honors project studying the social experiences of children with Autism Spectrum Disorder. She has a keen interest in Autism Spectrum Disorder, physical and genetic disabilities, and developmental disabilities. Valerie speaks some Mandarin.
Noor Jwad – Occupational Therapist
Noor LOVES her work.  She is passionate, creative, and spends her spare time reading the latest research.  Noor focuses on the relationship and interaction first, as a basis for building skills for children.  She has completed a range of additional courses, the most recent being DIR Floortime in 2020. Noor is fluent in Arabic.   
Michelle Billingham  – Occupational Therapist

Michelle comes to us from southwestern NSW graduating from Charles Sturt University in 2017. She is passionate about finding ways for her clients to participate in meaningful activities. Michelle has a diverse experience and loves working with children to reach their goals through playful and engaging sessions.
 
Jitka Hampl – Senior Receptionist
Jitka is the friendly face you see as you arrive at Achieve Therapy.  She is originally from the Czech Republic but now lives in Sydney with her family.  Jitka is our amazing support person – helping out with all of our admin duties, to ensure that our therapy team is 100% focused on client care.  She is so dedicated to helping us out and has amazing attention to detail – we couldn't operate without her!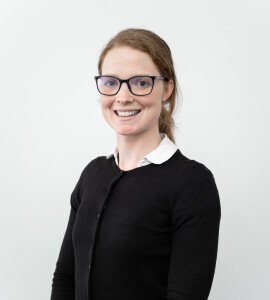 Kacey Hoysted – Receptionist
Kacey joined our reception team in May 2020.  She is a parent to two young children and loves interacting with children. Kacey will be the smiling face that greets you on a Thursday and Friday.
Matilda Chami – Receptionist
Matilda is a part-time receptionist with Achieve Therapy. She is currently studying Speech Pathology at the University of Sydney.